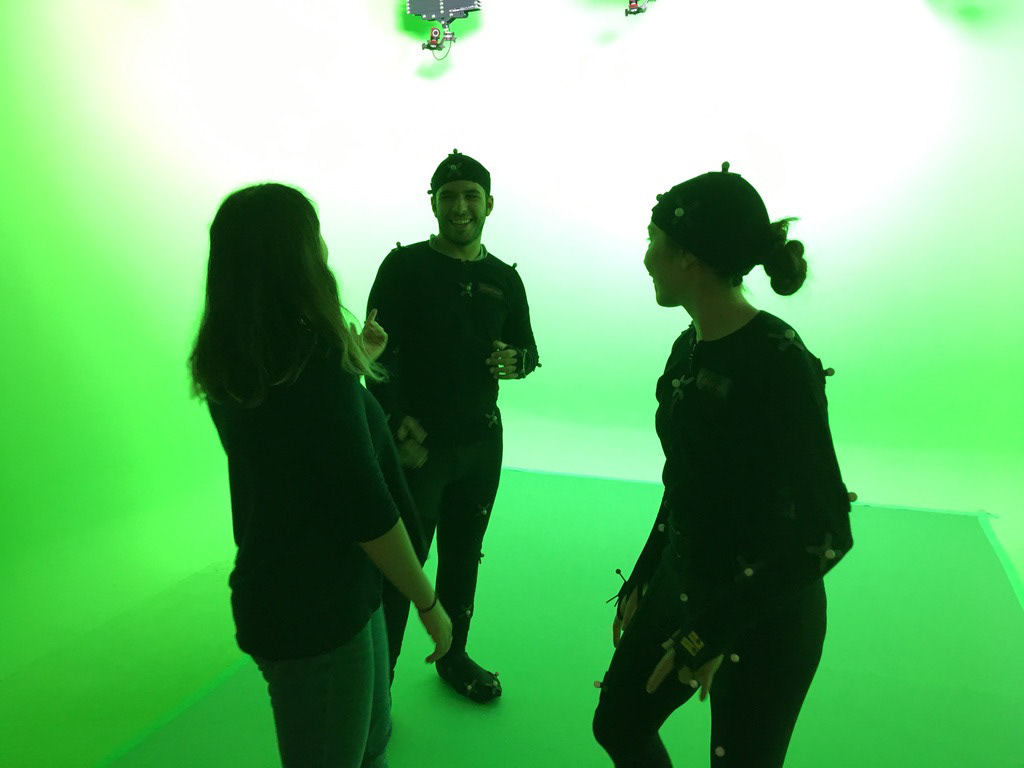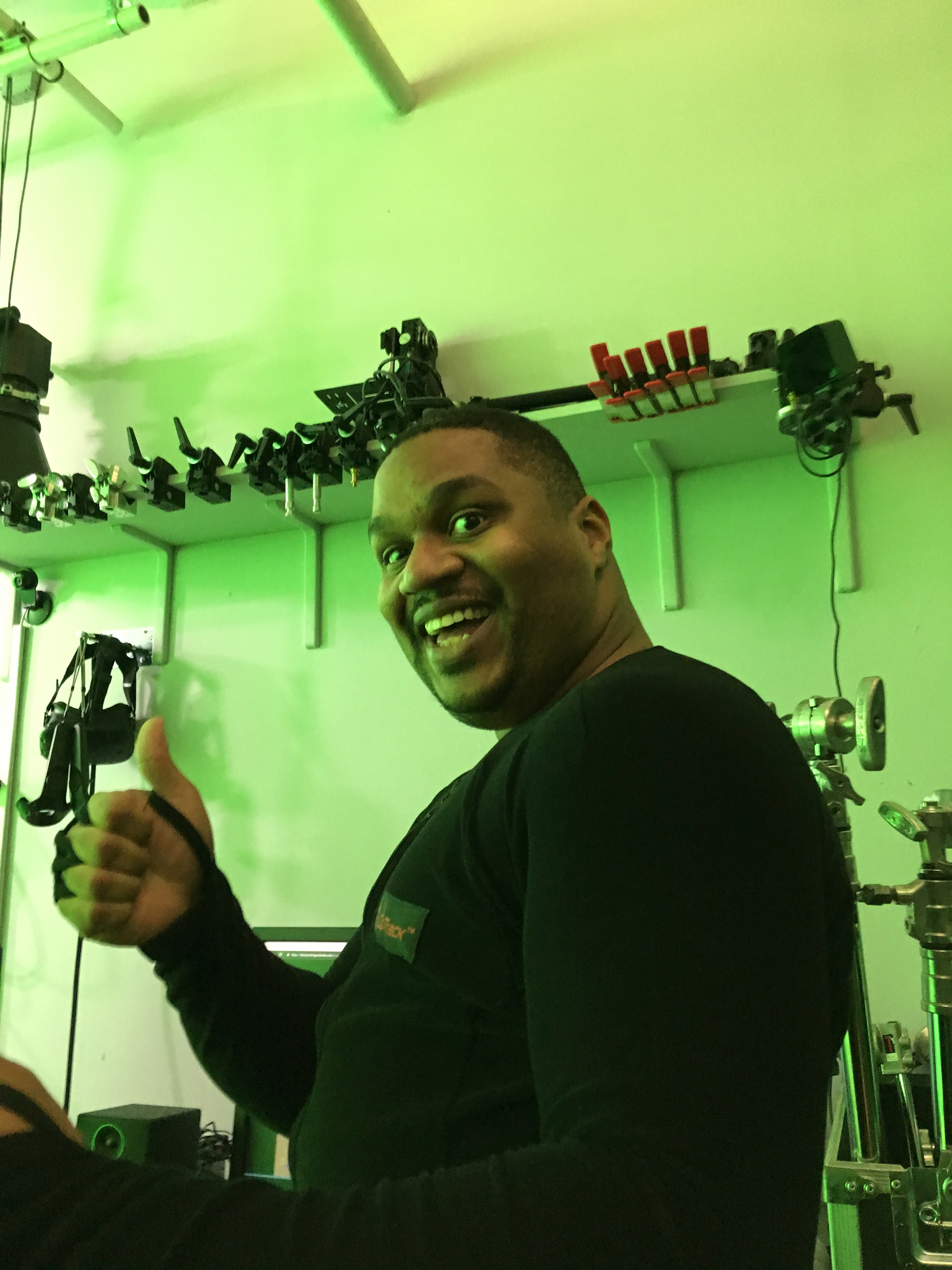 When we started planning for Ben and Kat go to Little Lake Fountain, we knew we wanted the actors we chose to 'be' the characters they portrayed. Kat is played by Katherine (my sister), Ben is played by Benjamin (Nick's cousin), and Jeremy the Wizard is played by Jeremy (Nick's friend). They are their characters, which meant everything from how they spoke to how they moved or gestured when they spoke would be genuine coming from them. We practiced recording our own body movements in the motion capture room, and then got ready for a mocap shoot with our actors.

Kat, Ben, and Jeremy came to our school, suited up, and recorded the movements of their characters.

Kat and Ben met and acted together for the first time. Since we recorded their voices in a recording booth previously, the actors had to mimic their voice lines as we played the recording out loud. We weren't capturing facial motion capture, so having their body movements was adequate. In the future though, I'd love to bring their full-body and face performances to life all at once!

Recording Jeremy was a lot of fun too, because he really brought the Wizard's body performance to the next level. The way he acted with his body and how it translated into motion capture data was better than we anticipated. He brought some extra bit of magic to the character. That is part of the beauty of creating with other people!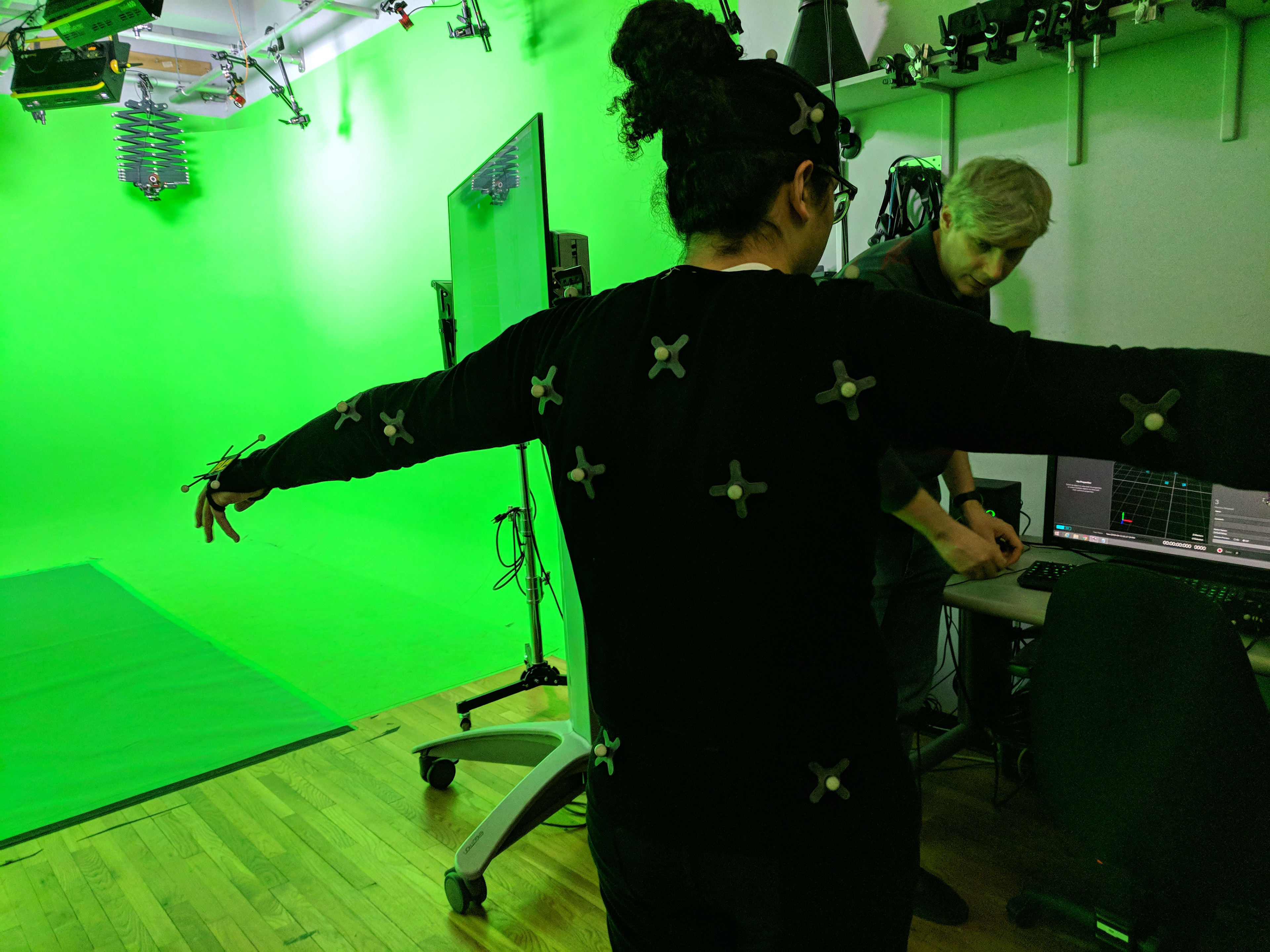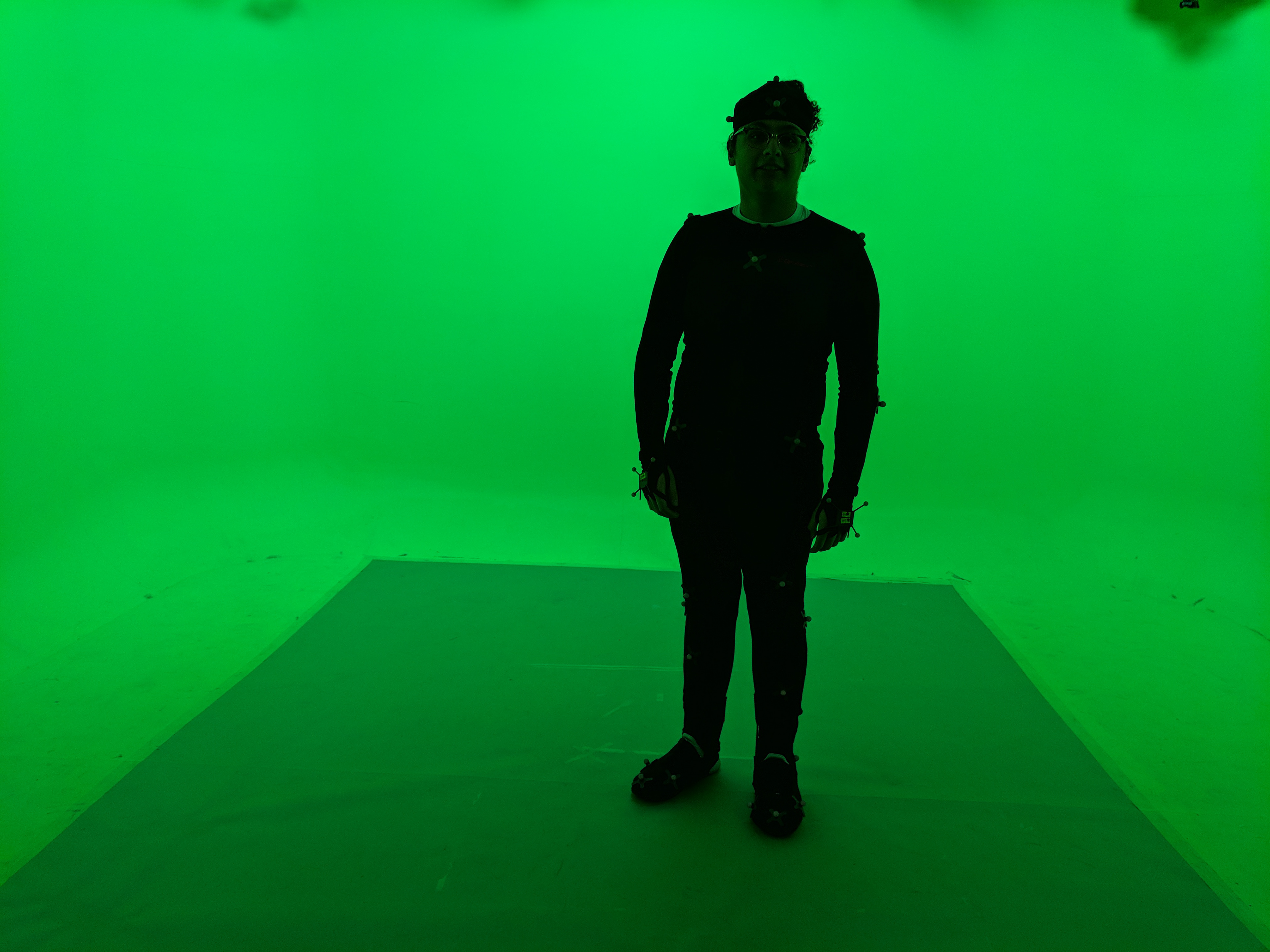 After recording the motion capture data and cleaning it up in Motion Builder, I brought the skeletons into Maya and baked the movement onto the characters. The motion capture data wasn't always the cleanest, so I would make corrections, as well as key-framed the hand movements and the faces.
In the end, motion capture was a huge success for our project because
we were able to create about eight and a half minutes of animation with only one animator
(me)!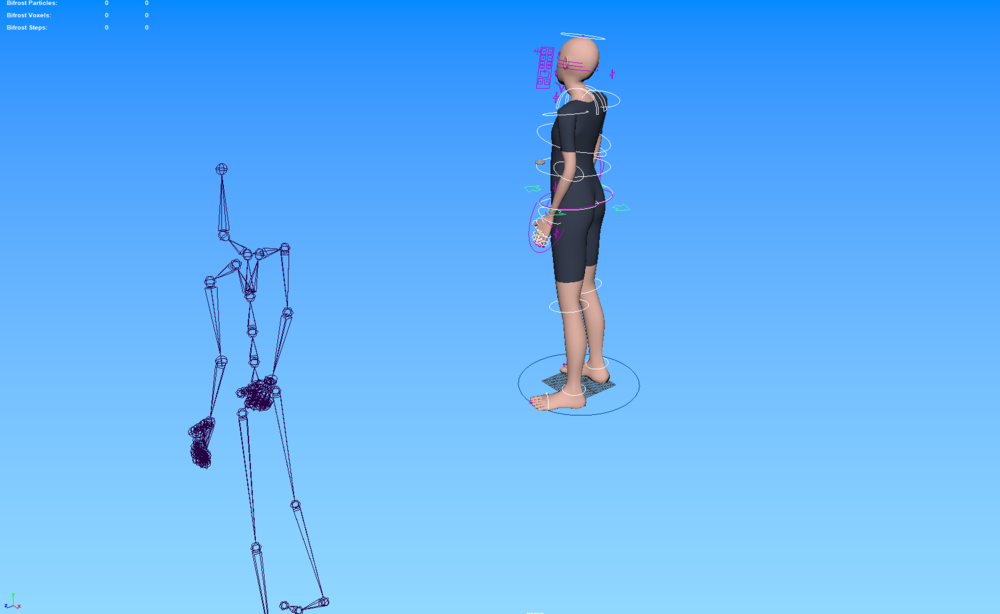 We had an incredible time directing our actors, capturing their vocal and body performances, and putting the two together. We are hoping to expand our motion capture use for our next projects, like adding facial motion capture. While we can't use the school's facilities any longer, we are looking into cost-effective and smaller-scale solutions. Stay tuned!